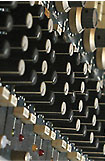 Studio
After a number of years in Music a Matic (where I did everything from building stuff to producing) I'm now freelance. I do mastering, mixing and small-time recording (voice overs, vocals etc) at home.

Previous projects include: Anti-Cimex, Union Carbide Productions, Whipped Cream, Blue For Two, Carl Michael von Hauswolff, Easy, Grindstone, Sator, Sludge Nation, Yoni, Onkel Kånkel, Killed by Death (mastering), Borås Energi (production), Bugsquad (production), Håkan Hellström (recording), Emrik, Jens Lekman, Embassy, Franke, various Service projects (mastering).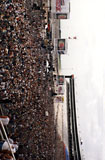 Live
Apart from live sound for almost all of the above, I've worked with e.g. Ladomir, Psychotic Youth, Stillborn, Hedningarna, Souls, Bad Cash Quartet, Stonefunkers and many many more.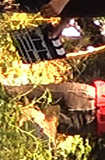 Film
Lately (2001-now) I've been making short films and naturally all sound for them. Here are trailers for Dom Kallar Oss Fans and Kullaberg. On Kullaberg I recorded Jens Lekman live, out in the wild, miles away from any power outlets, and had to design loads of special portable stuff, but more on that here

I've also done music videos e.g. for Sophie Rimheden, Compute Embassy, Emrik, but of course there someone else did the sound part.